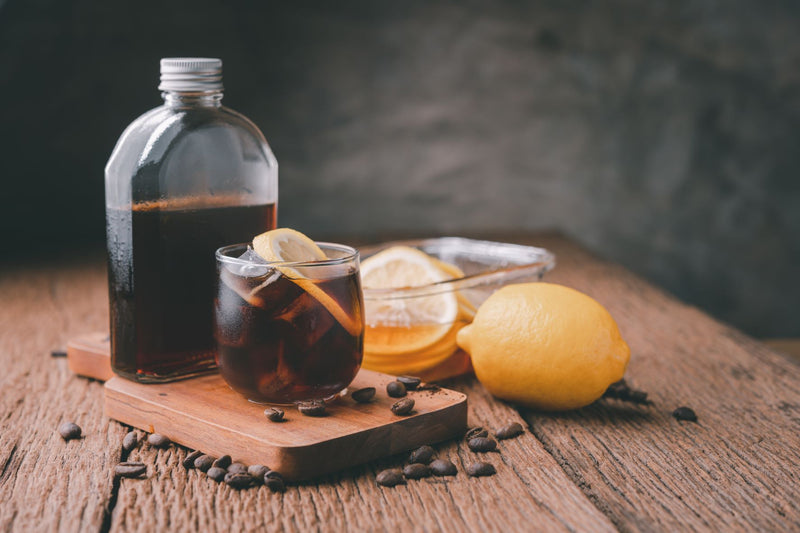 Ingredients
1/2 cup Aveek's Columbian cold brew coffee
1/2 cup tonic water
1/2 fresh lemon
1/2 cup sugar
1/2 cup water
Instructions
Stir sugar and 1/2 cup water together in a saucepan and cook over medium heat until the sugar is completely dissolved. This will create the simple syrup required in step 4. Save the remaining simple syrup in a mason jar in the fridge.
In a glass, combine the cold brew coffee and tonic water.
Add the juice from half a lemon.
Stir in two tablespoons of the simple syrup made in step 1.
Add ice and garnish, if desired.