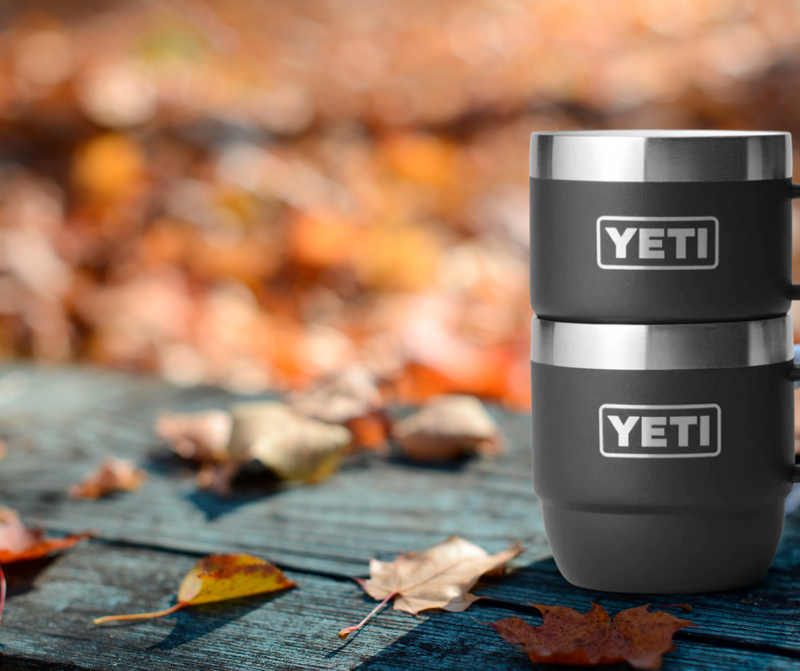 The first time I experienced the Yeti Rambler, it was love at first sight. The gleaming stainless steel, the rugged, yet refined design, the promise of an espresso experience like no other. As an espresso lover, I knew that this was more than just drinkware. It was a testament to my passion, a companion on my caffeine-fueled adventures.


A New Dawn in Espresso Drinking

The Yeti Rambler comes in two sizes: 4oz and 6oz, perfect for those of us who appreciate a robust shot or two of espresso to kickstart the day. The moment I held it, I was taken aback by its sturdy, durable design. It's not just a cup; it's an indestructible warrior, ready to take on the rigors of daily life and the great outdoors. It's a product that understands its user - rugged on the outside, but able to delicately hold and preserve the warmth and flavor of the liquid gold within.


Unmatched Insulation Capabilities

The true game-changer, however, is the Rambler's insulation capabilities. If you've ever had your espresso cool down too quickly, you know the frustration. Yeti's double-wall vacuum insulation is nothing short of miraculous. It doesn't just keep your espresso warm; it maintains the perfect temperature, drawing out the enjoyment and allowing you to savor every sip. It's like an invisible barrier, guarding your precious brew from the harsh realities of the external world.


An Experience Beyond Just Drinking

But using the Rambler isn't just about drinking espresso. It's an experience. Every time I pour my freshly brewed espresso into it, I feel like a barista crafting a masterpiece. The way the Rambler feels in my hand, the way it maintains the temperature, it's all a part of the ritual, enhancing the overall experience and deepening my appreciation for espresso.
Conclusion: Not Just a Cup, But a Statement

The Yeti Rambler is more than just a cup. It's a statement - a testament to the value we place on our espresso experience. It's for those of us who don't just drink espresso but live it. It's for those of us who understand that an exceptional brew deserves exceptional drinkware.

So, fellow espresso lovers, if you're looking for a way to elevate your espresso experience, look no further. The Yeti Rambler is more than just a purchase; it's an investment in your passion. It's an affirmation that you deserve the best. Because when it comes to espresso, we don't just drink - we savor, we experience, we live.