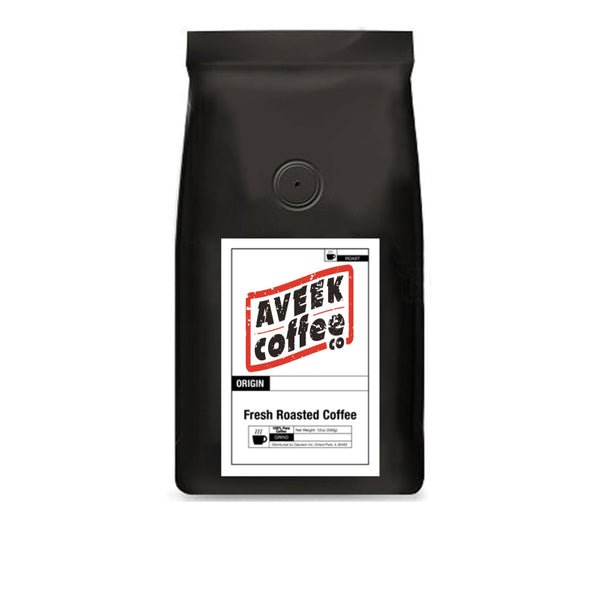 Caramel 5lb
---
---
---
Product Facts
Net Weight: 12 oz
DESCRIPTION:

Buttery and sweet, caramel is totally irresistible. Caramel and coffee? Where do we even begin! This classic duo is near unstoppable. Whether hot and sweet or frozen and blended, Aveek's Caramel Coffee is sure to please. Naturally flavored with care, we take Aveek's specialty grade Arabica coffee and roast it to perfection before gently pairing the beans with high quality flavoring oils hot out of the roaster. Perfect for the sweet tooth in the family or anyone who enjoys a special treat.
FLAVORED:
All of our flavored coffees start as specialty grade single origin coffee roasted in small batches to a smooth medium. Each order is then carefully flavored with high quality flavoring oils while still warm. 
*All Natural Flavoring
Roast: Medium
GET 10% OFF EVERY BAG WHEN YOU SUBSCRIBE!
 Discount applied at checkout 
shipping

Order Delivery time:

All orders are shipped PRIORITY/FIRST CLASS USPS

 & Delivered 5-7 business days from the day you place the order

FREE SHIPPING ON ALL USA ORDERSORDERS OUTSIDE THE USA ARE SUBJECT TO USPS INTERNATIONAL RATES

We will email you tracking info as soon as the order is shipped.