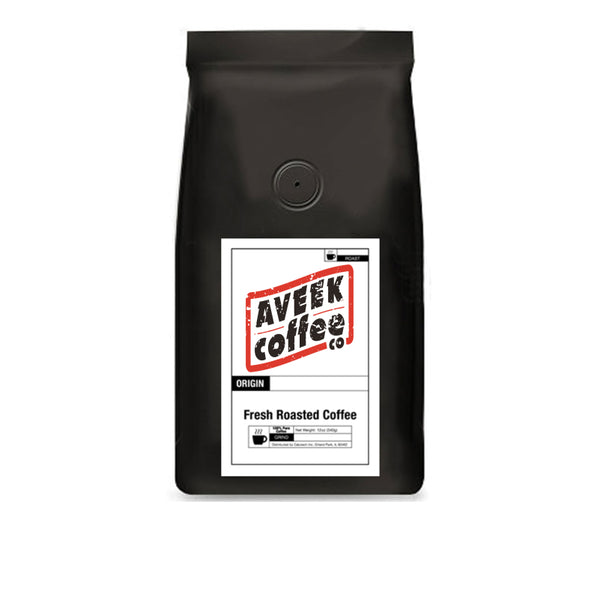 Colombia 5lb
---
---
---
Product Facts
Net Weight: 12 oz
DESCRIPTION:

Our Colombia Single Origin coffee is a delight bean hailing from Medellin, Colombia. Roasted to a sweet and balanced medium, expect to discover flavors of dried orange, dark berry and chocolate. A clean and crisp coffee with a balanced and smooth body, suitable for any coffee drinker out there. For lovers of a classic coffee flavor with a touch of refinement, this coffee is for you and everyone you know.
Certification/Grading: EP
Roast: Medium
Tasting Profile: Dried orange, berry, chocolate
Grower: Smallholder farmers from Medellin
Variety: Castillo, Caturra, Colombia, & Typica
Region: Medellin, Antioquia, Colombia
Altitude: 1300-1500 M
Soil Type: Volcanic Loam
Process: Fully washed and dried in solar dryers to protect the coffee from rain.
GET 10% OFF EVERY BAG WHEN YOU SUBSCRIBE!
Discount applied at checkout
shipping

Order Delivery time:

All orders are shipped PRIORITY/FIRST CLASS USPS

 & Delivered 5-7 business days from the day you place the order

FREE SHIPPING ON ALL USA ORDERSORDERS OUTSIDE THE USA ARE SUBJECT TO USPS INTERNATIONAL RATES

We will email you tracking info as soon as the order is shipped.