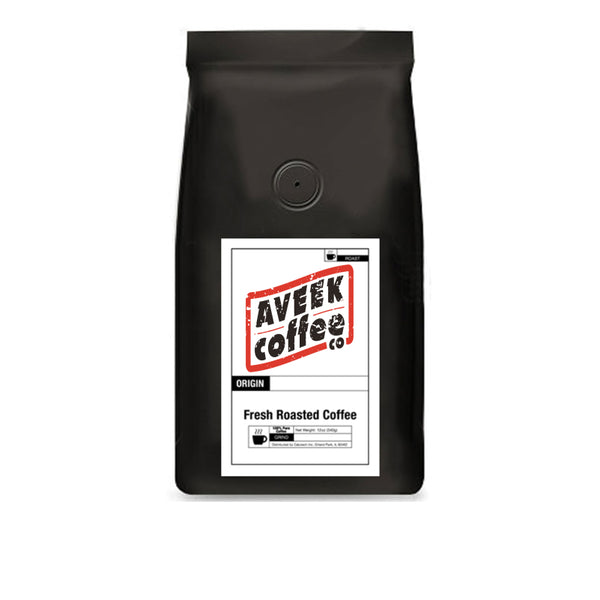 Breakfast Blend 5lb
---
---
---
Product Facts
Net Weight: 12 oz
 DESCRIPTION: 
The warm aroma of Aveek's Breakfast Blend is the best way to wake up on the right side of the bed. A smooth and delightful blend of medium roast beans hailing from South America, the Breakfast Blend is a classic coffee deserving of a brew in every household. 
An instant classic, this blend is neither too dark or too light, it's just right for everyone from finicky family members to fun-loving and adventurous friends. With it's nutty and chocolatey aroma and well-rounded finish, the Breakfast Blend is a crowd pleaser through and through. If Aveek's Breakfast Blend is brewing, everyone will want a cup so be prepared to share!
 Roast: Medium
GET 10% OFF EVERY BAG WHEN YOU SUBSCRIBE!
Discount applied at checkout
shipping

Order Delivery time:

All orders are shipped PRIORITY/FIRST CLASS USPS

 & Delivered 5-7 business days from the day you place the order

FREE SHIPPING ON ALL USA ORDERSORDERS OUTSIDE THE USA ARE SUBJECT TO USPS INTERNATIONAL RATES

We will email you tracking info as soon as the order is shipped.